Category
Visual identity, Event design,
Signage, Photography
& Social media content

Up The Game Conference

Up The Game is the biggest real life gaming and escape room conference in the world.

Over the past years Up The Game hosted 3 succesfull events with all there own theme. More than 1500 visitors from 40 different countries came to see 25+ speakers.
For every theme we created an own identity within the original Up The Game identity system we created.



2018 — The Future Of Experience






2019 — Where Fiction Meets Reality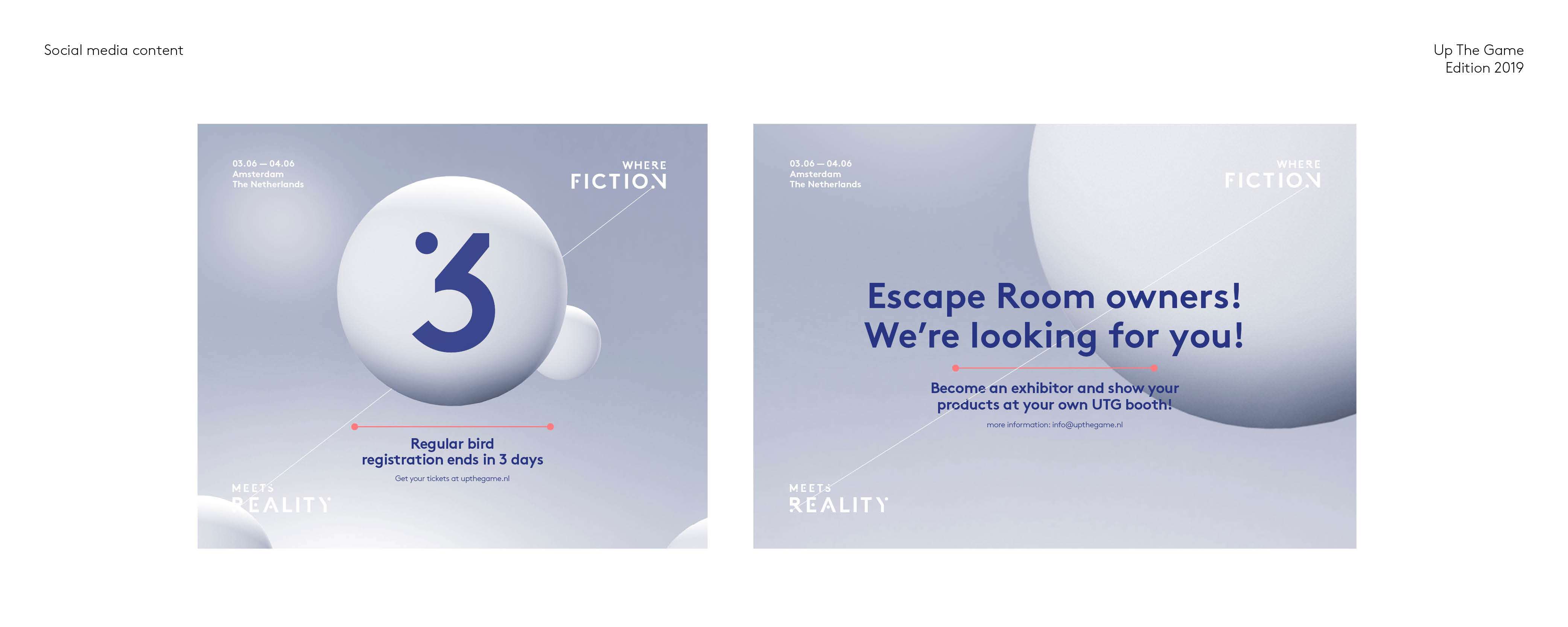 Would you like to discus a visual identity project with us? Please feel free to contact us at connect@studiozakmes.nl